Monthly Archives:
December 2012
Posted by TD on December 17, 2012
Comments Off

on FOOTBALLZ WEEK FOURTEEN! THE FINAL FOOTBALLZING OF 2012!
vs.
THE TEARS! OH THE TEARS! We know, you are weeping openly at the thought of another FOOTBALLZ season coming to an end, we will allow you to print out this email and use it to sop up the torrent of tears streaming from your sad sad eyes (you totally look like this (also you painted that too)). Do not cry too much, you must celebrate! Celebrate another year of us talking! Another year of interpersonal conflict about a sport that might be killing its participants! Another year of ha ha and gufaw with your pals on and off the air (your pals)! Celebrate with this final game that will be TOTALLY GARBAGE!
THIS FINAL WEEK we get to see a couple of crappy teams playing out the string (don't lose hope Jets fans), the New York Jets travel to Tennessee to face the home town Titans and it may very well stink like super garbage. The Jets (minus their most insufferable fan) have had, um, some troubles this year, they are a few too many to name but are best represented by this video. They are probably playing this game (and the rest of the ones this season) for the jobs of GM Mike Tannenbaum and Coach Rex Ryan as well as embattled QB Mark Sanchez (they'll all be going on a date here after the season anyway). They are, in a word, bleak. They play the equally lame but less interesting Titans, in fact, the Titans might be the boringest team. I don't know what it is, in my mind they are just a blank, maybe it is their blah uniforms, or their fake looking helmets (what is that, a railroad spike in a comet? a thumbtack shot out of a cannon?), or their recent roll of mediocrity? Whatever, they are playing this game and we will figure out something to say about them. TONIGHT! WE WILL TALK FOR THREE HOURS ONE MORE TIME! WITH THE RETURN OF GUEST PRODUCER CHRIS BRAIOTTA! POSSIBLY OTHER GUESTS! AND NO INTERVIEW! SORRY! TD GOT STUCK OPENING A NEW RESTAURANT! NOT THAT HE OWNS! IF HE OWNED ONE HIS INTERVIEW ONE OF THESE DICKS OR SOMETHING! AND FOOTBALLZ WOULD BE ALL ABOUT DRIZZLING SOME BULLSHIT ON SOME OTHER THING THAT GOT PULLED OUT OF AN ANIMAL THIS MORNING WITH FRESH FENNEL IN ITS DICK! INSTEAD HE JUST TOOK LOTS OF STUFF OUT OF BOXES! AND HE COULD NOT INTERVIEW THE BOXES! THOSE INTERVIEWS WOULD HAVE BEEN SUPER BORING! OR SUPER WEIRD! BUT NOT IN AWAY THAT WAS THE "COOL" TIM AND ERIC WEIRD! MORE LIKE MAYBE TD SHOULDN'T BE ALLOWED OUTSIDE WEIRD! AND NOBODY WANTS THAT! SO! INSTEAD! FOOTBALLZ WILL BE ABOUT FOOTBALL! IN AS MUCH AS IT IS ABOUT FOOTBALL EVERY TIME! TAKE ONE LAST RIDE WITH US ON THAT DRAGON! STRAIGHT DOWN TO HELL! FOOTBALLZ.ORG! 8:30PM!
Thanks,
The FOOTBALLZ TEAM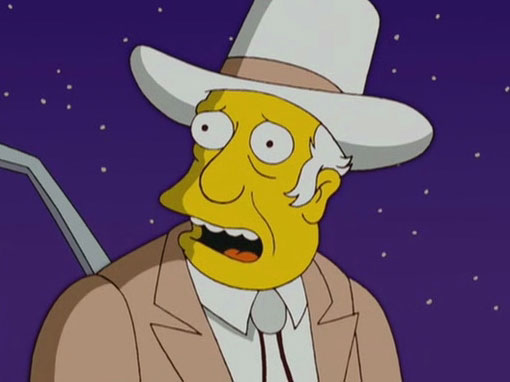 vs.
THIS WEEK IS A BIG ONE! There will be many people in the studio openly high fiving during certain points (totally like this) and you should be high fiving yourselves as well because THIS GAME IS GOING TO BE EXCITING. The 11-1 Houston Texans travel to chill (not chilly, dudes are mad relaxed there unless you want to build a casino) Foxboro, MA to face the local 9-3 New England Patriots in a game that may or may not be a preview of the AFC title game (which many games have been throughout the season except any game that involved the Jaguars, sorry Jags fans). We will dig in and open up with the return of PRODUCER EMERITUS KEN coming out of retirement, hopping on his rascal, and manning the boards one more time. THIS IS ONE YOU DO NOT WANT TO MISS.
We talked about the Texans way back in October when they faced the not yet as bad as they would turn out to be Jets and nothing has changed for them besides more wins. They lost middle linebacker Brian "more" Cushing "for pushing" for the season but their defense has not lost much of a step, Matt Schaub has continued to  play well while looking like a math teacher, Andre Johnson has caught everything thrown his way, and Arian Foster has ran like he was headed toward religious harmony. Mr. Foster, while having many terrible tattoos does himself good in this NFL apparel commercial even though the cap with a look look should be left to Boyz II Men exclusively.
THE NEW ENGLAND PATRIOTS have had an up and down season, they have injuries that people have bitched about (I will miss the man that loves the little nutcracker dude that guards the house), losses that people bitched about, and Tom Brady has given out a lot of slippers (which is weird). The Patriots, though they play in Foxboro, rep the entire New England region (this is it geographa-dummies) so we decided rather than talk more about a team that gets talked about a lot we'll take a trip through the googleverse to find out what Patriot means to the different states here in this corner of the country:
DON'T EVER GO NORTH OF MASSACHUSETTS! BUT TONIGHT! GO NORTH OF YOUR EXPECTATIONS! AND TUNE IN TO FOOTBALLZ! POSSIBLY THE PENULTIMATE EPISODE OF THE YEAR! OR EVER! MANY GUESTS IN THE HOUSE! LOTS OF TALKING YOU PROBABLY WILL NOT BE ABLE TO HEAR! ALSO THAT WEIRD THING WHERE THERE IS A LOT OF WHOOPING IN THE BACKGROUND! WE WILL PROBABLY ALSO TALK ABOUT OUR UPCOMING AWARDS BANQUET HERE! MAYBE YOU'LL GET INVITED! TONIGHT! 8:30PM!
Thanks,
The FOOTBALLZ TEAM
vs.
GUYS I have a problem, my girlfriend lives in New York City and often comes to visit me on weekends at my home in Cambridge. These visits are welcome and awesome but she usually leaves around 6pm or so on Sundays and I am left at home dejected. This sadness combines with the fact that we probably ate lunch hours ago  to make me hungry and sad and that leads me to foodler.com and that leads me to too much indian food and that I feel has hampered this year's game previews AND THAT IS HAPPENING RIGHT NOW! I should be bursting with ideas, this game features the just-waking-from-their-annual-November-slumber New York Giants and the most electrifying player in the NFL, Redskins rookie quarterback Robert Griffin III but instead I'm just bursting with Chicken Tikka Massala and shame. I WILL SOLDIER ON THOUGH (even though I feel like this dude (that is safe for work but is GUH-ROSE)) and tell you all about Monday's game.
THE WASHINGTON REDSKINS used to stink and have a super racist name, they still have a super racist name (I know I beat the drum about this every time they're on MNF but FOR REAL this is still total crap. This team plays in the nation's capitol of a nation that was built on the blood of Native Americans and they have the temerity to keep the most straight up racist name in sports and that name is racist again said Native Americans? JJJJJJJJJJJJJEEEEEEEEEEEEEEEEEEEEEEEEEEEEEEEEEEEEEEZZZZZZZZZZZZZZZZZZZZZZZZZZZZZZZZZZZZZZZZZZZZZZZZZZZZZZZZZZZZZZZZZZZZZZZZZZZZZZZZZZZZZZZZZZZZZZZZZZZZZ) but now there is hope for their non stinking, that hope is THE BLACK JESUS. Subway spokesman (that video is horrifying) Robert Griffin III is possibly the most exciting player to come into the NFL for some time and will almost certainly be rookie of the year. Though Mike Shanahan still looks like he has been under a heat lamp a little long he finally has some players to build around and despite his thoughts about next year, his team of players who probably hate him have an outside shot at the playoffs. That outside shot requires them to take tonight's game against their rivals (and Shanahan's rival in  scary red faceness) Tom Coughlin and the New York Giants.
THOSE NEW YORK GIANTS are still Super Bowl Champions and still in first place in the NFC East (and still annoying wieners in weird grey pants) and they are at their most dangerous once the calendar flips to December. Why is this? Is Eli Manning fueled by the terrible candies in advent calendars (they are the worst)? Does Justin Tuck's crazy facemask need some frost on it before it releases it's probably satanic powers? Is Victor Cruz ineffective till he gets his Tropical Fantasia record comes in the mail? All I knows (yeah, we keep it real with bad grammar) is that these jerks stink all through November (maybe they are concentrating on growing mustaches?) and then suddenly look unstoppable just in time for the playoffs, ugh. They will probably use this game as the start of the winning streak that will land them back in the Super Bowl and we'll have to look at this dumb face more than we ever wanted. BUT TONIGHT! YOU WILL ONLY GAZE ON OUR BEAUTIFUL VOICES WITH YOUR EARS! IF YOU THINK ABOUT IT THAT ALMOST MAKES SENSE! AND OUR HALFTIME INTERVIEW IS WITH… MY DAD! HE WILL TELL YOU SLIGHTLY EMBARRASSING STORIES ABOUT ME THAT I WILL SWEAR ARE ABOUT MY BROTHER! PLUS POSSIBLE STUDIO GUESTS! AND SPECIAL GUEST PRODUCER CHRIS BRAIOTTA! HE WILL TWIDDLE THE KNOBS! OH HOW HE WILL TWIDDLE THE KNOBS! AND WE WILL TWIDDLE OUR MOUTHS (SUPER GROSS) ALL ABOUT THIS CRAZY FOOTBALL GAME! AND YOU WILL LISTEN! YOU MUST LISTEN! 8:30PM! FOOTBALLZ.ORG!
Thanks,
The Footballz Team